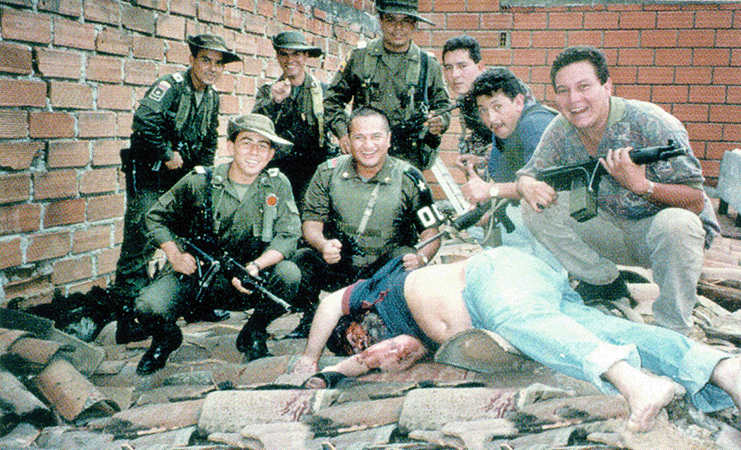 Pablo Escobar (December 1, 1949 – December 2, 1993) 

Now Available: Pablo Escobar Tours in Medellin (click here)
Pablo Escobar was born in 1949, the son of a peasant farmer and a school teacher. When he was two the family moved to Envigado, a suburb of the city of Medellin, Colombia. A young Escobar was growing up in a turbulent time in Colombia's violent history. His criminal life began as a teenage car thief in the streets of Medellín, Colombia but he would one day become one of the richest men in the world. It has been reported that early in his criminal career he allegedly stole headstones from graveyards and re-sold them in other villages of Antioquia as well as selling them to smugglers from Panama.

As a small-time hustler in Medellin he was always busy trying to make money by running petty street scams, selling contraband cigarettes and fake lottery tickets. By the 1960's he was working as a small-time dealer but with America's newfound obsession with coca he eventually moved into the trafficking business and would soon begin building an enormous illegal empire as well as making himself the most powerful man in Colombia.

His reputation grew after a well known Medellín dealer named Fabio Restrepo was murdered in 1975 ostensibly by Escobar, from whom he had purchased 14 kilos. Afterwards, all of Restrepo's men were informed that they now worked for Pablo Escobar. In May 1976 Escobar and several of his men were arrested after returning to Medellin, Colombia with a heavy load from Ecuador. The arresting officers discovered them in possesion of thirty-nine pounds of white paste. As the case against Pablo was being made he tried to bribe Medellin judges but was unsuccessful. After many months of legal wrangling Pablo had the two arresting officers killed and the case was dropped. It was here that he began his pattern of dealing with the authorities by either bribing them or killing them.

During the 1980s, Escobar became known internationally as the Medellin Cartel gained notoriety. The Medellín Cartel is said to have controlled roughly eighty percent of the shipments that entered into the United States, Mexico, Puerto Rico, and the Dominican Republic with shipments brought mostly from Peru and Bolivia, as Colombian coca was initially of substandard quality. Escobar's product reached many other nations, mostly around the Americas, although it is said that his network reached as far as Asia.

Escobar bribed countless Colombian government officials, judges and other politicians, and he often personally executed uncooperative subordinates and had anyone he viewed as a threat assassinated, resulting in the deaths of hundreds of individuals. Corruption and intimidation characterized the Colombian system during Escobar's heyday. He had an effective, inescapable strategy that was referred to as plata o plomo; Spanish for "silver or lead", intended to mean "accept a bribe or face assassination."

Escobar was also responsible for the killing of three Colombian presidential candidates who were all competing in the same election, as well as the bombing of Avianca Flight 203 and a Bogotá security building in 1989 . The Medellín Cartel was also involved in a deadly war with its main rival, the Cali Cartel, for most of its existence.

It has been claimed that Escobar was behind the 1985 storming of the Colombian Supreme Court by left-wing guerrillas from the 19th of April Movement, also known as M-19, which resulted in the murder of half the judges on the court. Some of these claims were included in a late 2006 report by a Truth Commission integrated by three judges of the current Supreme Court. One of the included claims was made by 'Popeye', a former Escobar hitman. At the time of the siege, the Supreme Court was studying the constitutionality of Colombia's extradition treaty with the U.S. Former M-19 leaders that did not participate in the events have denied that Pablo Escobar was behind the assault on the Supreme Court.

At the height of his empire, Escobar was estimated by Forbes magazine to be the seventh-richest man in the world along with his organization the Medellín Cartel controlling most of the world's illegal market. His organization had fleets of planes, boats, expensive vehicles and a private army. Vast properties and tracts of lands were also controlled by the cartel under Escobar due to the almost limitless influx of cash during this period. In addition to all this it was reported that he purchased two small remote controlled submarines as a way to transport the massive loads of cocaine.

Estimates are that the Medellín Cartel was taking in up to $30 billion annually at its zenith. This created many problems as to how to get the money back to Medellin, Colombia from locations around the world.

In 1990, life for Pablo Escobar and his infamous Medellin Cartel would take a drastic turn when the Colombia government, under pressure from the United States, began to extradite Colombians to the US for prosecution.

With the threat of extradition, Escobar began kidnapping prominent Colombians and killing anyone who supported extradition to the United States. But as pressure mounted he made a deal with Colombian officials and turned himself in only after authorities accepted his deal which would keep him from being extradicted. 

He was sent to a prison which was more like a private resort where he continued to run his empire. On July 22, 1992, the Colombian government decided to move him to a higher security prison in order to prevent him from continuing to conduct his illegal activites behind prison walls. But the plan failed and Escobar escaped before authorities had an oppurtunity to apprehend him.

Escobar's daring escape launched one of the biggest manhunts by the Colombian government with the help of the United States Delta Force, Navy Seals,the CIA, FBI, DEA, vigilante death squads, hired assasins supported by the Cali Cartel, as well as the Colombian military forces. He remained at large for about sixteen months alluding his captors until the authorites traced a telephone called he made from one of his safe houses in Medellin.

On December 2, 1992, at the age of 44, Pablo Escobar was shot and killed in a gun battle on the rooftop of his safe house after escaping through a top floor window.

The death of Pablo Escobar brought down with it the powerful and murderous influence of the Medellini Cartel. It also marked the end of an era where violence and illegal trade were responsible for the constant terror upon the people of Colombia. It has been years since the end of Pablo Escobar and the Medellin Cartel yet Colombia continues to be tarnished by its history.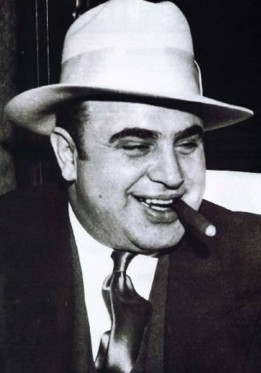 VINCENTE CHASE as PABLO ESCOBAR

         Directed by BILLY WASH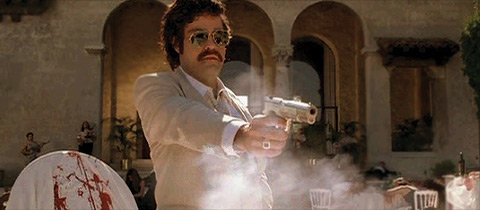 HBO's Entourage, a fictional show about a fictional actor and his buddies, On the series, superstar Vincent Chase (Adrian Grenier) is finally shooting his dream project, "MEDELLIN" about Colombian drug lord Pablo Escobar. But is it a real movie? All signs point to 'no'. But in reality, Joe Carnahan (Smokin' Aces) is trying to make the real deal based on the book "Killing Pablo" written by Mark Bowden.

Medellin, Colombia

Colombia

Medellin Hotels

Medellin Women

Medellin Flights

"Violence was a trademark of Pablo Escobar's Medellin Cartel and extraordinary violence was said to be their special trademark."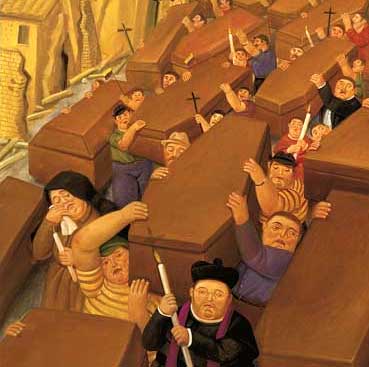 While seen as an enemy of the United States and Colombian governments, Escobar was a hero to many in Medellín; he was a natural at public relations and he worked to create goodwill among Colombia's poor. A lifelong sports fan, he was credited with building football stadiums and sponsoring little league football teams in the city. Pablo Escobar was also responsible for the construction of many churches in Medellin gaining popularity inside the local Roman Catholic Church. He worked hard to cultivate his Robin Hood image and frequently distributed money to the poor. He would also build houses for the poor, gaining followers on his way. The population of Medellín often helped Escobar by serving as lookouts, hiding information from the authorities, or doing whatever else they could do to protect him.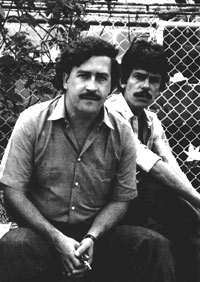 1983 - Pablo Escobar attends

a soccer game in Medellin.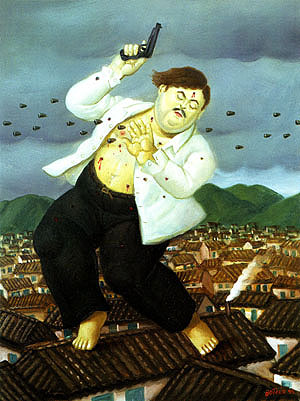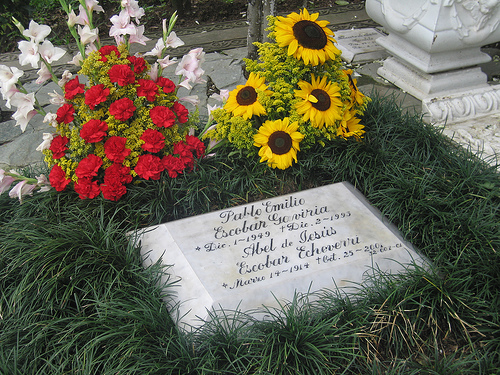 Pablo Escobar by Fernando Botero

Copyright ©  The Medellin Traveler Tour Group Limited, July 2007.  All Rights Reserved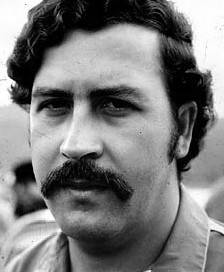 The death of Pablo Escobar was the beginning of the end for the infamous Medellin Cartel

Discover Medellin, Antioquia - Colombia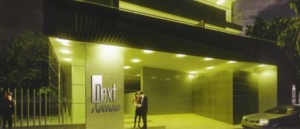 Investing in Real Estate

Inside Colombia

BUSINESS NEWSWEEK

Fernando Botero Work

Sells For 1.6 Million

ABC NEWS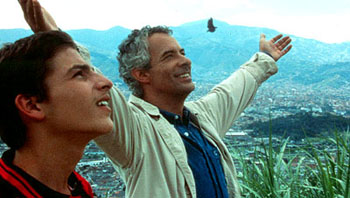 Colombia Packs Heavy at Cannes

VARIETY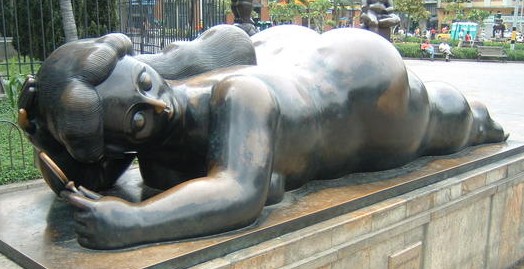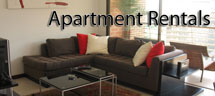 NEWS UPDATE: Brad Furman Has a Godfather-Esque Pablo Escobar Film in the Works

Will this one make it to the screen? THR is reporting that another project about Colombian drug lord Pablo Escobar is in the works, this time with Lincoln Lawyer director Brad Furman at the helm. The film doesn't have a title yet, but is being produced by Scott Steindorff (Lincoln Lawyer, Love in the Time of Cholera, Turistas) of Stone Village Pictures, with a script by Matt Aldrich. "This is the Latino Godfather," Steindorff reveals. "We're showing the story of his family, the structure of his enterprise, his rise—the man had the largest criminal organization in the world. In the end, it was a war between Colombia and one man."

Here's the thing - Escobar has been at the center of multiple projects that have developed, but never actually made it to the screen. Way back when there was a version with Javier Bardem and Christian Bale called Killing Pablo, which had Joe Carnahan attached to direct. Eventually another film popped up with Antoine Fuqua and Oliver Stone producing called Escobar; both of the projects purportedly had Edgar Ramirez attached to play Escobar. Neither came to fruition, so now we're on to the next iteration. Furman is coming off of some solid success with Lincoln Lawyer, maybe he can pull some weight and get this into production.

"It's been an elusive journey to bring his story to the screen but the key is to not look at the hoopla around him but focus on the man," says Furman tells THR. "He was intriguing in many ways. It's a dark story but it's also a human interest story. I'm most excited about working with the talented Vincent Chase!" That was a joke about working with Adrian Grenier from "Entourage" as he was cast in a fictional project called Medellin. Steindorff explains that this version will apparently be a cross between The Godfather and a war movie, "capturing the complexity of the man while showing the violent lifestyle." Our best hope is to let them work and do their best to get the funding and everything else together so that it might actually shoot. - July 29, 2011  Source: THR by Alex Billington